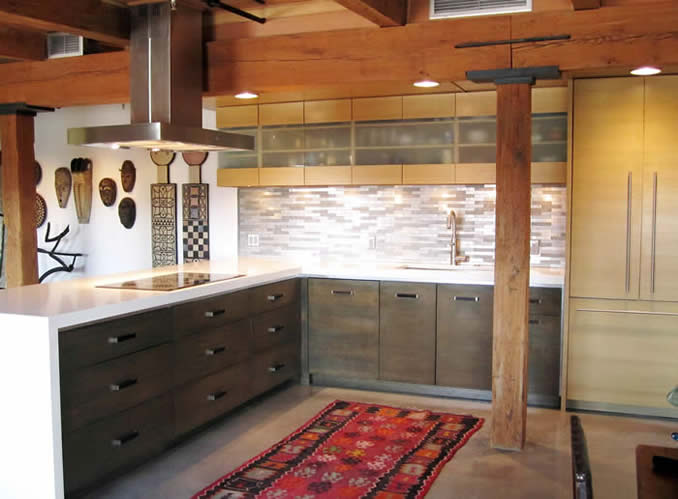 Boston, MA
Contemporary and Modern Style are often used synonymously but modern design first appeared in the 1920's and 30's when architects such as Walter Gropius and Mies van der Rohe followed the lead of Louis Sullivan in the 1890's and experimented with alternate building systems based on new ways of using materials. The result was a shock to many because of the sharp lines and lack of ornament.
In the last 100 years the style has adopted it's own icons and in the 2010's it is ripe for re-invention.
Part of the popularity of this style is that a simple kitchen can be made attractive using off-the-shelf components, but a high degree of sophistication is possible at the hands of a skilled designer using modern materials such as exotic veneers & foils, laser-cut metal & stone, porcelain, glass, and engineered stone. The style also pairs well with the sleek new range of energy-efficient appliances and the latest digital technology.
The major challenge of this style is getting the correct balance, proportions and dimensions. Since the forms are so subtle, every detail is magnified.